S2E16 - Bringing Back Vintage Vegas - Barry's Downtown Prime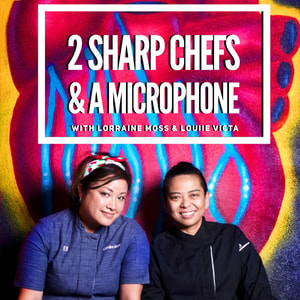 VIP Hospitality, Old School Comps, Classic Table Side Service in the city's most happening new spot
You're in for the VIP treatment in this episode. From the chef's point of view, we'll show you what's in store for what could be deemed the biggest restaurant opening in this unpredictable year, Barry's Downtown Prime. The relationship started in the coolest steak spot of the 2000's. N9NE Steakhouse attracted the sexiest, most sought after celebrities in their prime. Now almost two decades later, they're joining sass and class for the ultimate Vegas hospitality reunion. Barry's Downtown Prime with Chef Barry Dakake and Yassine Lyoubi at the helm - along with co-owners Donnie Rihn and Marco Cicione - promises vintage Las Vegas glitz and glam in the hippest area of the city right now, Downtown Las Vegas. Chefs Lorraine Moss and Louiie Victa chat with the longtime friends about their last minute preparations for Circa Resort & Casino's newest fine dining destination. How will the VIP hospitality veterans handle the added pressure of debuting during a pandemic? Will they be able to replicate the huge success of previous partnerships? And what will Barry's have that the other restaurants didn't? Plus - check out a surprising 2 Sharp Chefs Show & Tell with Chef Barry. Let's just say what he brought still has Lorraine and Louiie laughing out loud.
Podcast mentions: Derek Stevens Bazaar Meat China Poblano George Maloof Harry Morton Fertitta Brothers Scotch 80 Prime Charlie Palmer Steak Aureole Mouji
Find out more at https://2-sharp-chefs--a-microphone.pinecast.co
This podcast is powered by Pinecast.