S1E16 - Mastering Mixology: The Artists Behind the Bar - JR Starkus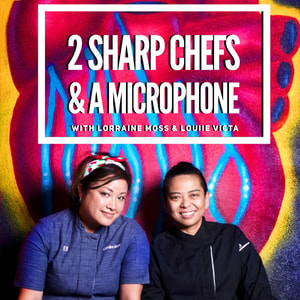 Unlocking the secrets behind great cocktail combinations
Did You know tequila plays well with cheese? In Part 1 of our Beverage Series, Chefs Lorraine Moss & Louiie Victa chat with JR Starkus, Director of Mixology Trade Development for Southern Glazers Wine & Spirits of Nevada. The cocktail expert tells them how he manages to sip all day everyday and survive, what's trending behind the bar, and how he could possibly get inspiration from a whiff of garbage? Learn a lot about libations, and find out how Louiie is going to become a Jedi alcoholic. May the FORCE be with her.
Find out more at https://2-sharp-chefs--a-microphone.pinecast.co
This podcast is powered by Pinecast.