S1E35 - Pizza Passion: A Life of Pie - Chris Decker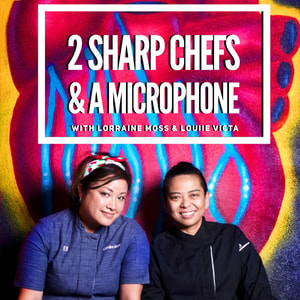 The man behind "Everything But Anchovies" talks about what keeps him inspired
He creates some of the purest "pizza porn" on social media. Chris Decker, Managing Partner of Metro Pizza, refers to himself as "just a pizza guy, not a chef", but this Las Vegas pizzaiolo is impressing much more than Instagram followers. He's competed in the World Pizza Games in Italy and stands as a proud member of Team "World Pizza Champions". Chefs Lorraine Moss & Louiie Victa learn quickly that he's not just a pizza pioneer, but he's also a great guy.
Find out more at https://2-sharp-chefs--a-microphone.pinecast.co
This podcast is powered by Pinecast.