S1E28 - Vegans, Baby: Making Plant-Based Easier - Diana Edelman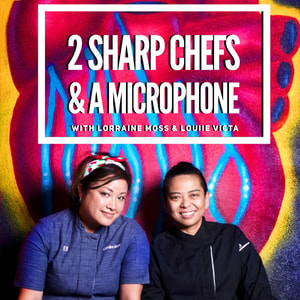 This entrepreneur works to bring you the ultimate guide for plant-based eating and living in Las Vegas
Chefs Lorraine Moss & Louiie Victa are talking with Vegans, Baby in Vegas, baby. Diana Edelman is the driving force behind the city's "Veganuary," a month-long celebration of the plant-based lifestyle. Fresh off her groundbreaking Las Vegas chefs' vegan dinner series, at the prestigious James Beard House in New York City, Diana shares her favorite plant-based entrees and snacks on and off The Strip. She tells us what it was like working for an elephant sanctuary in Thailand and how that led to her future food choices. Plus, she has super tips for people who want to try one vegan meal a day, one vegan day a week, or even go plant-based all the way.
Find out more at https://2-sharp-chefs--a-microphone.pinecast.co
This podcast is powered by Pinecast.