S1E42 - Spilling The Tea on TEA - Jenny Wong & Elyse Petersen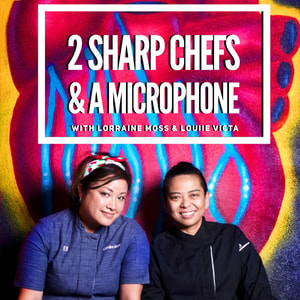 A Tea Sommelier (yes, they exist!) & tea distributor talk about the differences between quality and quantity tea.
Why aren't we all drinking tea? Many other cultures believe in its restorative properties, but most Americans aren't there yet. Chefs Lorraine Moss & Louiie Victa talk with Jenny Wong, a Tea Sommelier, and Elyse Petersen, the CEO & Founder of Tealet. Hear how enjoying tea can be like enjoying wine. Learn what makes one tea much better than another. And find out why the production of tea to an expert can be just as important as the production of food to a chef. Yep, we are "spilling the tea" on tea.
Find out more at https://2-sharp-chefs--a-microphone.pinecast.co
This podcast is powered by Pinecast.