S1E27 - Chef Mom, 7 Kids! - Chef Yazmin Asoau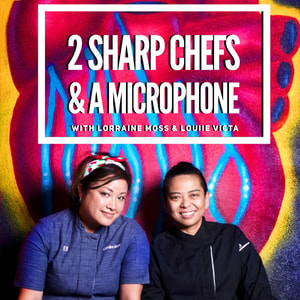 Yazmin Asoau creates unparalleled pastry at 3 Michelin Star Joel Robuchon each evening; during the day, she manages a household with 7 children! Lo & Lou find out how she survives, even thrives at both jobs - while working through the holidays. Part of her secret? Her little ones stoke her imagination. What can we all learn from this superwoman with a wicked sense of humor? For one thing, you can coddle your eggs, but not your children. Sweet advice and a hilarious conversation is coming your way!
Find out more at https://2-sharp-chefs--a-microphone.pinecast.co
This podcast is powered by Pinecast.