S2E20 - Classic Casino Eats at Circa Las Vegas - Derek Stevens & Sam Pulliam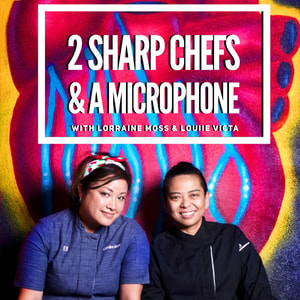 The owner of the city's newest casino resort brings a taste of Michigan and beyond to Vegas
Get ready for the time of your life. That's the motto for Circa Las Vegas. And you can find a veritable plethora of classic casino culinary delights. Owner Derek Stevens and Beverage Director Sam Pulliam give Chefs Lorraine Moss & Louiie Victa a sneak peek at what you can sip and snack on at the Downtown Las Vegas resort. They got a private tour and a first look at the restaurants and bars at the highly-anticipated Fremont Street spot. Derek explains how he pieced together the dining choices from the upscale Barry's Downtown Prime to the casual Jewish Deli, Saginaw's, and the Pan Asian, 8 East by Le Thai's Dan Coughlin. Hear how they're feeling just days from opening and what they're most excited about - including how they are celebrating the local scene as well as Derek's hometown throughout the newest Vegas resort.
Podcast Mentions: Capriotti's, Andiamo, The D, Lees Sandwiches
Find out more at https://2-sharp-chefs--a-microphone.pinecast.co
This podcast is powered by Pinecast.