S2E2 - Gelatology - Ice Cream for Inclusion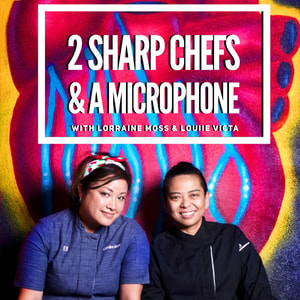 Las Vegas ice cream shop takes a stand in support of Black Lives Matter movement
Black Lives Matter. Gelatology Las Vegas isn't afraid to say if you don't agree with that, then their ice cream isn't for you. Chefs Lorraine Moss and Louiie Victa talk with two of the shop's owners, Natasha Chamberlin-Adetoye and Banjamin Adetoye, about inequality and inclusion. The couple explains why they decided to buy the local gelato establishment. Benjamin shares a deeply personal story of how he chose to befriend a group of teens rather than ostracize them. Natasha talks about what it's like raising two young black boys and how she and her husband have tried to protect them while also trying to preserve some of their innocence. It's an emotional conversation about sharing one's story, being authentic, and reaching out in LOVE with words and actions.
Find out more at https://2-sharp-chefs--a-microphone.pinecast.co
This podcast is powered by Pinecast.