S2E9 - Sparrow + Wolf: Reinvention - Chef Brian Howard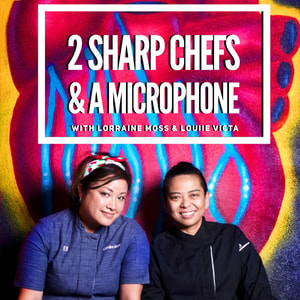 The Las Vegas chef weathers the pandemic with the ferociousness of the wolf and the sociability of the sparrow
Las Vegas chef Brian Howard continues to be an innovator. The Midwestern transplant paved the way for many as he brought a new style of cooking to the valley's Chinatown. Howard explains to Chefs Lorraine Moss and Louiie Victa why he chose the predominantly Asian foodie spot for Sparrow + Wolf. The Zen-like leader shares how he's adapted his restaurant to fit the needs of the community during this pandemic. He's elevating brunch with some of his greatest hits like a duck confit cinnamon roll that sometimes has a unique effect on the ladies. And he's got a cool take on an eighties classic, his own brunch "McRib" sando. Listen to how he's also raising the bar with a new, upscale pantry available for takeout. And you don't want to miss his strange childhood food craving!
Find out more at https://2-sharp-chefs--a-microphone.pinecast.co
This podcast is powered by Pinecast.