S2E10 - Tasty Life of a Las Vegas Food Influencer - Philip Tzeng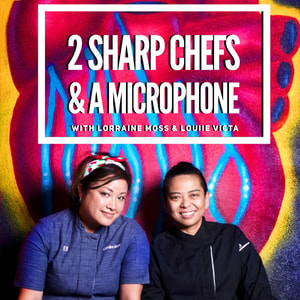 Las Vegas Fill amassed 100,000 followers by making a delicious living snapping food photos and getting social
When 100 thousand people follow you for your food photos, you're a pretty powerful influencer. That means quite a few food perks for Philip Tzeng aka Las Vegas Fill on Instagram. The Las Vegas social media star tells Chefs Lorraine Moss & Louiie Victa that he expects most dinners out to be a "car crash," but he's learned to adjust with specific self-care moves. Hear how he went from music industry man in NYC to English teacher in Japan - to professional foodie in Las Vegas. Find out how RAW the food really can be in Japan, and we are not talking about sushi (hint: it gallops or clucks!). Also, Philip offers some simple tips to make your food pictures stand out and get more likes and comments than ever before.
Podcast Mentions Gabis, Joes Seafood, Primesteak, & Stone Crab, Buldogi's, Greene St. Kitchen, Kame, Kaiseki Yuzu
Find out more at https://2-sharp-chefs--a-microphone.pinecast.co
This podcast is powered by Pinecast.