S1E33 - Chinese New Year & Family Traditions - Chef Sheridan Su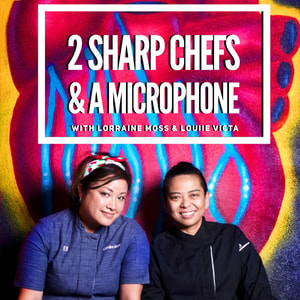 The chef/owner of Fat Choy, Flock & Fowl, & Every Grain talks Lunar New Year traditions and a return to Taiwanese comfort food.
He's known for mega-popular local Las Vegas restaurants, Fat Choy & Flock & Fowl. Now Chef Sheridan Su is honoring his mother with a traditional Taiwanese braised pork rice at the new, Every Grain. Lo & Lou chat with the James Beard nominated chef about why he's so invested personally in this new spot. And because it's that time of year, the chef is sharing the meaning behind some of the common dishes served at a traditional Lunar New Year feast.
Find out more at https://2-sharp-chefs--a-microphone.pinecast.co
This podcast is powered by Pinecast.