S2E7 - Naked City Pizza - Chris Palmeri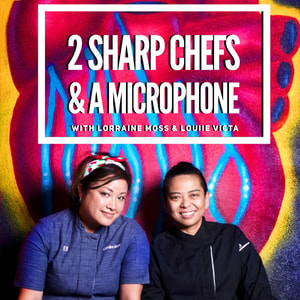 Las Vegas chef pares down in pandemic and finds peace in personal life
He's known for his guinea pie and his tasty wings, but did you know that Naked City Pizza's Chris Palmeri worked as a young chef in a country club? The Buffalo born, Las Vegas bred chef chats with Chefs Lorraine Moss and Louiie Victa about his New York background, his family business (not pizza!), and his love for the comfort food of his hometown. For "Show & Tell" - he offers a PSA for correct chicken wing cooking. And yes, he says there's only one way and one sauce that does it right. Palmeri also shares how the pandemic has helped him prioritize and pare down to give his personal life a much needed boost.
Find out more at https://2-sharp-chefs--a-microphone.pinecast.co
This podcast is powered by Pinecast.