S2E3 - Take Me as I am: Prioritizing Mental Health in the Restaurant Business - Chef Dan Krohmer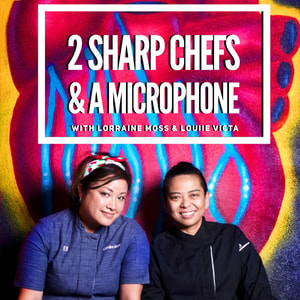 The celebrated Las Vegas chef of Other Mama, Hatsumi, & La Monja opens up about mental health, a new farm, and adjusting to pandemic life
Dan Krohmer keeps it real. The James Beard nominated chef opens up to Chefs Lorraine Moss & Louiie Victa about prioritizing mental health in the professional kitchen. As we pay homage to Anthony Bourdain on #BourdainDay this June 25th - it's important that we keep this conversation moving forward so we are truly supporting our culinary family. Krohmer talks about how he's taking this quarantine time to concentrate on self-care and reflection. He shares his plans for his Pahrump farm, which will not only provide farm to table ingredients for his three restaurants, but also become a place of discovery for other local chefs. Plus - hear details about his interesting background in food and restaurants and what's ahead for Other Mama, Hatsumi, and La Monja.
Find out more at https://2-sharp-chefs--a-microphone.pinecast.co
This podcast is powered by Pinecast.