S1E36 - For the LOVE of Cookbooks - Kim Foster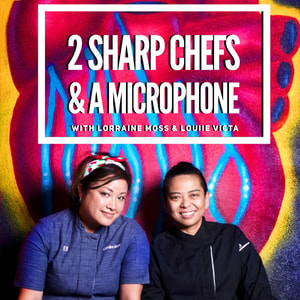 Calling all cookbook nerds - we're chatting with a food writer about our favorites
Why cookbooks when you can get a recipe online now? Lo & Lou talk with cookbook connoisseur, Kim Foster, about what makes them an important part of our culture. Foster has written for prominent food publications like Bon Appetit & Saveur, and she just started a popular cookbook club. The three food professionals share their favorite modern cookbooks and their favorite of ALL TIME.
Find out more at https://2-sharp-chefs--a-microphone.pinecast.co
This podcast is powered by Pinecast.