S1E30 - Be a Leader, Not Just a Boss - Chef David Thomas, Think Food Group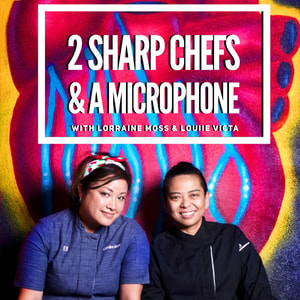 How confidence and clear expectations unlock potential in a professional kitchen
When Chef David Thomas enters a kitchen, you know it. You feel a sense of urgency; he earns your attention and respect. The quintessential chef has worked at the helm of some of the finest establishments in the U.S. - including the restaurants of Chefs Jose Andres and Thomas Keller. In this compelling episode, the Jose Andres Think Food Group Culinary Director, offers stellar advice for cooks, chefs, and managers at all levels. He talks about how to cultivate a diligent team and how to ace a stage - even when your taste tester is Jose Andres... and all you have in your knife bag is pork rinds.
Find out more at https://2-sharp-chefs--a-microphone.pinecast.co
This podcast is powered by Pinecast.