S1E19 - Married to the Restaurant: How to Date a Chef - Psychotherapist Donna Wilburn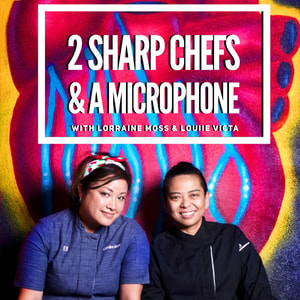 Juggling relationships in the restaurant business isn't easy, but it's possible.
Spending more time at work than with your loved ones? Our favorite licensed psychotherapist, Donna Wilburn is back and offering advice and tips to Chefs Lorraine Moss & Louiie Victa on how to keep that relationship sexy (even when you smell like seafood, and you're covered in fryer oil). What kind of mate should you pick or NOT pick? How do you establish boundaries? Can you make up for lost time, and is it possible to have a lasting relationship when you work so many hours and give so much to the restaurant? If you're in the hospitality industry, this is a MUST listen for love and sanity.
Find out more at https://2-sharp-chefs--a-microphone.pinecast.co
This podcast is powered by Pinecast.