S1E52 - Positive Vibes in Troubling Times - Psychotherapist DONNA WILBURN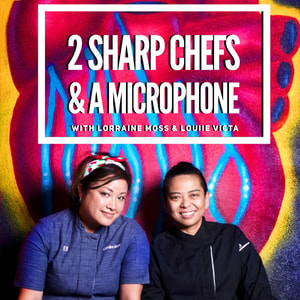 Las Vegas Therapist shows us how to attract healthy energy and move forward.
In honor of our last episode of Season One, Chefs Lorraine Moss & Louiie Victa bring back their favorite Licensed Psychotherapist, Donna Wilburn, to talk about attracting positive vibes in troubling times. We are all adjusting to the "new normal" - whether that's remaining in quarantine, returning to work in masks, or even embarking on a new career. And as we face these unique challenges, negative forces are sometimes working against us - like bad news, agitated people, and/or high anxiety situations. Donna has simple solutions to combat all the negative noise and bring more peace into your life. Also, Donna plays "Show & Tell" with us. What will a Las Vegas foodie bring to our chef segment? Hint: it's food-themed, but it isn't a tool. And it comes with a lot of heart.
Find out more at https://2-sharp-chefs--a-microphone.pinecast.co
This podcast is powered by Pinecast.