BONUS: Food Sexy: Do Aphrodisiacs Work?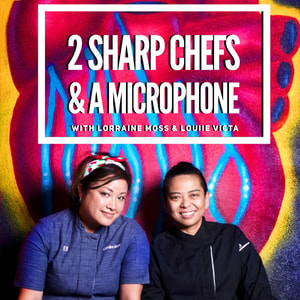 in honor of Valentine's Day, we're talking food aphrodisiacs.
Because we really love you, we've dropped a Valentine's Day BONUS! It's a quick 15ish minute episode exploring the controversial world of food aphrodisiacs.
Food Writer Kim Foster joins 2 Sharp Chefs Lorraine Moss and Louiie Victa for a hilarious conversation about turn-ons and turn-offs. They LOVE food, but do they believe in its potential sexual power? Press play and FIND OUT!
Find out more at https://2-sharp-chefs--a-microphone.pinecast.co
This podcast is powered by Pinecast.