S1E24 - Growing Veggies in Vegas - Garden Farms of NV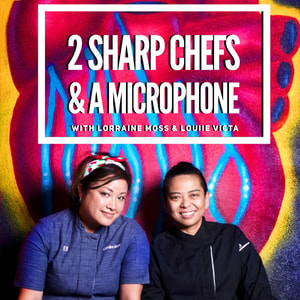 Grow vegetables, herbs, and fruit successfully in your desert backyard!
Growing Veggies in Vegas! - Desert dwellers, how does your garden grow? Lo & Lou are getting help to make sure it's pretty & plentiful. The super green thumbs at Garden Farms of Nevada have tips for planting almost any vegetable, herb, or fruit you might want. And yes, right here in our backyards (or patios or windowsills!). Plant expert Vanessa Portillo tells us what works best in each season, the common mistakes we make in the desert, and how we can save the planet while doing it. If you're a plant nerd like Lorraine or even if you're totally new to going green, it's an awesome conversation about controlling what goes in your food and in your body.
Find out more at https://2-sharp-chefs--a-microphone.pinecast.co
This podcast is powered by Pinecast.