S3E3 - Why Representation Matters in Hospitality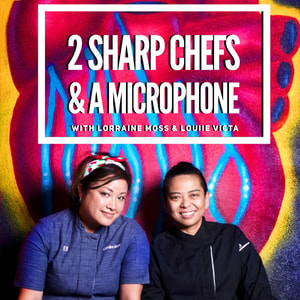 Classic Jewel's Ryan Brown brings #blackgirlmagic to Downtown Las Vegas bar scene
Do you ever feel like other people are trying too hard to categorize you? Maybe it's by your race or sexual identity, or even your birthplace?
When entrepreneur Ryan Brown entered the hospitality business, she wanted everyone to just see her as a hard worker, someone striving to be a badass business person. She tells Chefs Lorraine Moss and Louiie Victa she now realizes that even though these are important goals, it's also important to be a black female role model because representation matters.
Brown sees her family's Downtown Las Vegas bar, Classic Jewel, as their own lane of activism, a place where you can feel safe no matter who you are, a place to enjoy a cocktail and hookah, or even attend a community or political event.
Classic Jewel has hosted President Joe Biden. Hear how she made that happen and why she thinks one day, it'll also host fellow sorority member, Vice President Kamala Harris.
Podcast Mentions: DTLV Instagram, Alpha Kappa Alpha Sorority Inc., LV Raiders
Find out more at https://2-sharp-chefs--a-microphone.pinecast.co
This podcast is powered by Pinecast.