S1E41 - Seductive Ice Cream: From Stripper to Entrepreneur - Valerie Stunning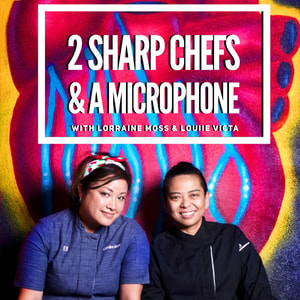 Self-proclaimed "Head Creamstress" wants Paradise City Creamery to be the pleasure she wants to see in the world.
Her scrumptious desserts are indulgent, sexy, and unique. Valerie Stunning does ice cream with zero inhibitions and a lot of heart. Her frozen treats also happen to be dairy free, gluten free, and plant based. How does she do it? Chefs Lorraine Moss and Louiie Victa chat with the former stripper about her creative process, how she's found her confidence, and why she started Paradise City Creamery in the first place. Her story will inspire you and make you scream for ICE CREAM.
Find out more at https://2-sharp-chefs--a-microphone.pinecast.co
This podcast is powered by Pinecast.