S1E34 - SecretBurger.Com: Cool Culinary Pop-Ups - Jolene Mannina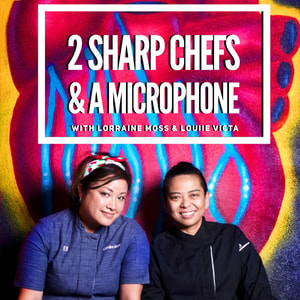 Meet the super woman behind SecretBurger, Back Of House Brawl, and Picnic In The Alley.
Her hustle is SO real. From her cool culinary event ticketing platform, SecretBurger.com, to her chill underground chef smackdown, Back Of House Brawl - Jolene Mannina continues to unveil what's under that famous cloche on her logo. The hospitality boss is changing the way we eat and the way we make food. Lo & Lou chat with the entrepreneur about how she sells FOMO and why she thrives in organized chaos. Also, hear how Mannina sees the world of hospitality events evolving in Las Vegas and beyond. It's an exciting time for the culinary pop-up.
Find out more at https://2-sharp-chefs--a-microphone.pinecast.co
This podcast is powered by Pinecast.