S1E44 - Graffiti Bao: Helping & Hustling - Chef Marc Marrone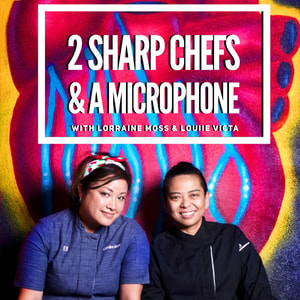 Las Vegas chef works hard to keep restaurant open for culinary team while also feeding the needy
Chef Marc Marrone has been the talk of the local Las Vegas food scene for his eclectic nod to Asian street food with fast casual, Graffiti Bao. But since the COVID-19 pandemic hit, he and his team, like so many in the restaurant business, have been hustling hard just to stay open.
Lorraine Moss & Louiie Victa talk with the chef about what he's doing to adjust to the new normal, how they're helping the greater community with healthy meals, and how he's also taking care of his family at home.
Find out more at https://2-sharp-chefs--a-microphone.pinecast.co
This podcast is powered by Pinecast.