S1E39 - James Beard Foundation Impact - Katherine Miller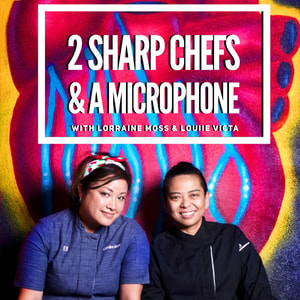 Influencing food policy and promoting a sustainable food system
What does "good food for good" mean? Katherine Miller, Vice President of Impact for the James Beard Foundation, has dedicated her career to answering that question. Named one of "The 2017 Most Innovative Women in Food and Drink" by Fortune and Food & Wine, she isn't afraid to take on complicated and difficult issues. Lo & Lou talk with Katherine about the legacy of the great James Beard, why the foundation is so focused on women's programs, and how chefs can influence food policy and help create a more equitable and sustainable food system.
Find out more at https://2-sharp-chefs--a-microphone.pinecast.co
This podcast is powered by Pinecast.