S1E25 - Thanksgiving Special: Mitch Moss Interviews 2 Sharp Chefs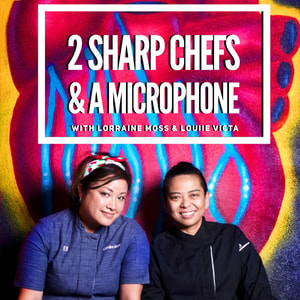 The tables turn as Lorraine's husband interviews 2 Sharp Chefs
In this Thanksgiving Special Edition, the tables turn as 2 Sharp Chefs add a Sports guy. Lo's husband, national radio and TV host Mitch Moss of VSIN sports betting network, interviews both Lorraine & Louiie on their 25th episode. What are their favorite podcasts? Were there any surprises? Who would be their ultimate dream guest? Get to know the lady chefs better as they say thank you to the subscribers and talk about what's to come. There's definitely some good-natured ribbing involved. Happy Thanksgiving family!
Find out more at https://2-sharp-chefs--a-microphone.pinecast.co
This podcast is powered by Pinecast.