S1E12 - What is a Vegan Butcher? - Sebastian Mueller & Alecia Ghilarducci, NoButcher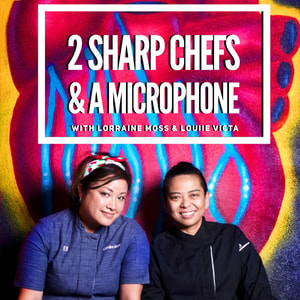 Two friends open a plant based deli and drive thru with no meat and no cheese.
Vegan Butcher? It seems like a contradiction in terms, but the folks from an upcoming planat based restaurant and deli aren't just catering to those who've cut out animal products completely. Chefs Lorraine Moss & Louiie Victa get the the lowdown from NoButcher's owners, Sebastian Mueller & Alecia Ghilarducci. Why did they go vegan? What makes them different? And how will they market to all of us? This is an awesome discussion for vegans, vegetarians, and people who are thinking about changing their eating habits... "tryatarians" as Louiie might say.
Find out more at https://2-sharp-chefs--a-microphone.pinecast.co
This podcast is powered by Pinecast.