S1E40 - Organic Farm to Table Veggies for Vegas - Claudia Andracki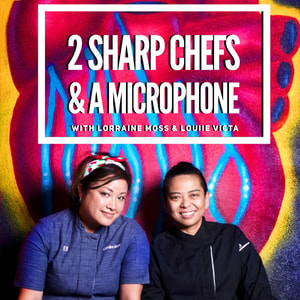 Small, self-sustaining Desert Bloom Eco Farm brings healthy, local ingredients to Las Vegas
It's hard to believe that Claudia Andracki, owner of Desert Bloom Eco Farm, used to kill everything green that she touched. Now, the entrepreneur is a self-proclaimed #DirtLover who provides gorgeous produce and eggs to more than a dozen restaurants and chefs in Las Vegas.
Lorraine & Louiie chat with the fearless farmer about desert farm-to-table, the family's patented sustainable Aquaponics system, and how she trades her unique skills for extra farmhands. You'll dig her farm anecdotes and how she became a "farm girl" organically.
Find out more at https://2-sharp-chefs--a-microphone.pinecast.co
This podcast is powered by Pinecast.