S1E32 - Catering Food With Finesse - Chefs Jackie McMahan & Genevieve LaMonaca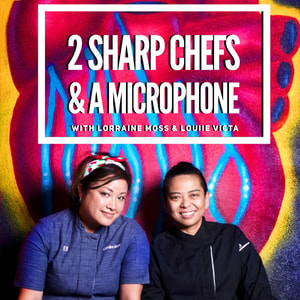 Two Las Vegas chefs talk about what it's like catering for luxury brands and events
They started as rivals in culinary school, but after their classes, Las Vegas Chefs Jackie McMahan & Genevieve LaMonaca realized they had the same dream. So the beautiful dynamic duo opened a luxury catering business together, Finesse Catering & Events, with clients like Rolls Royce, Dior, & Nordstrom. The two ladies talk to Lo & Lou about how they knew their culinary goals aligned, how they continue to stoke their creative fires, and what keeps them going strong - even in their differences.
Find out more at https://2-sharp-chefs--a-microphone.pinecast.co
This podcast is powered by Pinecast.