S1E8 - How to Eat Better in Las Vegas Off The Strip - Chef James Trees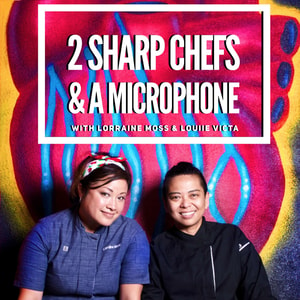 Vegas is famous for its multitude of fine dining options, but you need to GTFO The Strip to get a real taste of the city.
GTFO The Strip. Lorraine Moss & Louiie Victa talk about the burgeoning restaurant scene outside of The Strip in Las Vegas. Our guest, Chef James Trees, doesn't mince words, as he discusses what he loves and hates about Strip restaurants and popular restaurateurs. His local spots Ada's In Summerlin and Esther's Kitchen downtown are industry and foodie hot spots. It's a "no holds barred" interview with an outspoken, succesful local chef.
Find out more at https://2-sharp-chefs--a-microphone.pinecast.co
This podcast is powered by Pinecast.