S1E6 - Where in the World are the Good Cooks? - Chef Carlos Santos, China Poblano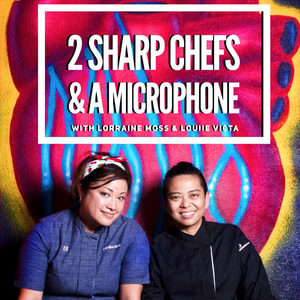 The struggle of finding, hiring, and retaining talented cooks in the hospitality industry
Where in the world are the good cooks?!? No really, where are they?
Lorraine Moss and Louiie Victa explore the reasons behind the lack of skill in the current hiring pool. Our dearest boss man and true "chingon", Chef Carlos Santos, Executive Chef of China Poblano, shares his hiring and firing experiences, as well as what he looks for in potential candidates for his Chinese/Mexican food kitchen. What can we be doing better to attract and keep great cooks working in our establishments?
Find out more at https://2-sharp-chefs--a-microphone.pinecast.co
This podcast is powered by Pinecast.