S1E47 - European Comfort Food - Nina Manchev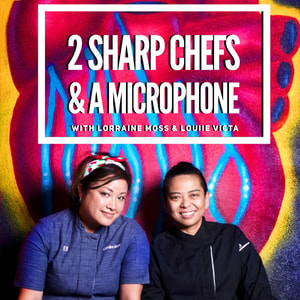 So many of us are reaching for something warm, delicious, and nostalgic these days. Hello, we want to forget about all the negative news and dip our spoon or fork into something that coats the ribs.
Enter an expert in European COMFORT food, Nina Manchev, owner of the valley's long-standing Forte Tapas and Caviar Collective.
Although she's had to close her dining room during the COVID-19 pandemic, she's still offering take-out food as well as stay-in cooking classes through SecretBurger.com
Nina tells Lorraine Moss and Louiie Victa what she's offering, how she got the idea to take her skills on-line, and why she used to be hesitant to teach cooking.
PLUS!!! In our new segment - SHOW & TELL - Nina shares a kitchen tool that comes with its own recipe. It's a gorgeous hand-painted item every Bulgarian has in her/his kitchen! And you can get one, too. We'll tell you how and where.
Find out more at https://2-sharp-chefs--a-microphone.pinecast.co
This podcast is powered by Pinecast.