S2E14 - Inside Las Vegas Raiders Performance & Nutrition Culinary Center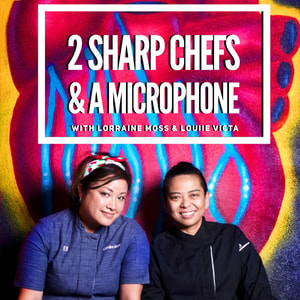 Chef Gary LaMorte explains the science and philosophy behind feeding the city's first ever NFL team
We don't know what this season will bring for the newly minted Las Vegas Raiders, but we do know the team will be eating well. That's because they've got an all star chef team in Honest Hospitality working overtime to keep them healthy, in peak form, and excited about meal time. Chefs Lorraine Moss and Louiie Victa get an inside look at the state of the art Las Vegas Raiders Performance & Nutrition Culinary Center with its culinary boss, Chef Gary Francis Xavier LaMorte. He brings us on a digital tour of the decked out kitchen, tells us how the chefs are meeting the nutritional demands of professional athletes, and shows us the innovative technologies in place to keep his team and the Silver & Black safe. You don't want to miss this unique look behind the scenes of the city's first NFL team.
Find out more at https://2-sharp-chefs--a-microphone.pinecast.co
This podcast is powered by Pinecast.