S1E13 - #MeToo and Women in the Professional Kitchen - Chef Mary Sue Milliken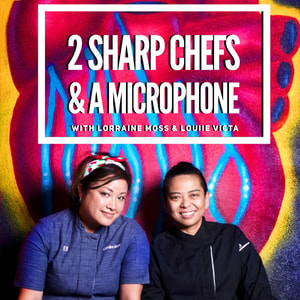 How the #MeToo movement is forcing restaurants and chefs to reevaluate their staff and workplace
Chefs Lorraine Moss & Louiie Victa chat with award winning Border Grill Chef, Mary Sue Milliken, about the women's movement in the culinary industry. The former Food Network star talks about how to get ahead in a competitive business and why it's important to have a mentor and be a mentor. Milliken mentored Lorraine, and along with partner Susan Feniger, hired Lo for her first sous chef job. It's an enlightening and memorable conversation with one of the coolest OG chefs in the business. This "Too Hot Tamale" is too excellent.
Find out more at https://2-sharp-chefs--a-microphone.pinecast.co
This podcast is powered by Pinecast.