BONUS! episode: Chef David Thomas: How He Helped Feed an Island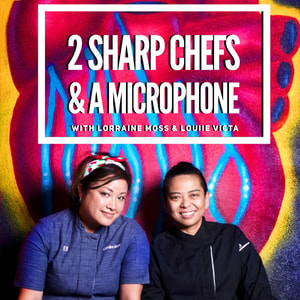 Think Food Group Culinary Director Chef David Thomas with a firsthand account of life after Hurricane Maria
Happy New Year! Here's a little BONUS for all of our amazing supporters and culinary family. Think Food Group Culinary Director, David Thomas, gives a detailed account of the struggles and triumphs for chefs helping on the ground after Hurricane Maria in Puerto Rico. What was it like with Chef Jose Andres taking charge daily? How does he feel about the unparalleled accomplishments of World Central Kitchen? And why did he feel guilty when it was time to come back home?
Find out more at https://2-sharp-chefs--a-microphone.pinecast.co
This podcast is powered by Pinecast.