S2E8 - Local For All Food Hall - The Cupcake Girls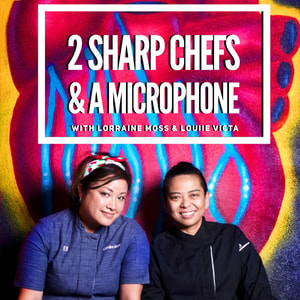 Las Vegas non-profit building a resource center and food hall in the Arts District with INCLUSION at the forefront
The Cupcake Girls organization started with a sweet gesture to reach out to sex workers. Volunteers handed out pretty pink cupcakes at strip clubs and legal brothels. That's how they "break the ice" to offer free and/or low cost services to anyone in the sex industry who may need them. Now the non profit's legacy is blossoming into a one of a kind downtown building called "Local For All" - an inclusive, non-judgmental place for resources, counseling, event space, and a FOOD HALL. Chefs Lorraine Moss and Louiie Victa chat with the project's director, Ella DiSabatino & chef consultant, Tony Leitera about the delicious idea, how it's coming along, and why stopping for a coffee and a cupcake here might change your life... and even better, help change someone else's life for the better.
Podcast Mentions: Valencian Gold, Orange Julius, Auntie Anne's, Cornish Pasty Co, ReBar, Esther's Kitchen, Jammyland, Las Vegas Arts District
Find out more at https://2-sharp-chefs--a-microphone.pinecast.co
This podcast is powered by Pinecast.