S1E17 - Becoming A Master Sommelier - Ira Harmon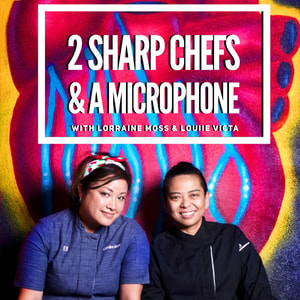 Learn what it takes to be a Master Sommelier from a man who's trained dozens of successful masters.
Wine not? Want to step up your wine game? In Part 2 of our Beverage Series, wine savant Ira Harmon talks about how he helped dozens of sommeliers become MASTERS. Now Chefs Lorraine Moss & Louiie Victa are getting the lowdown on all sips red, white, and rose. The master of masters tells us how you can break all the wine rules, serve Chardonnay with steak (?), and create a new flavor by pairing the right grape with the right food. Synergy! Get on the wine train, and come with us on a tasty journey!
Find out more at https://2-sharp-chefs--a-microphone.pinecast.co
This podcast is powered by Pinecast.