S1E38 - Bazaar Meat - Chef Alex Pitts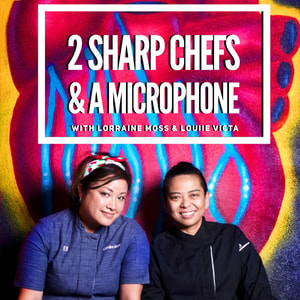 He started working the fryers at KFC, and now he's the Executive Chef of one of the best restaurants on The Las Vegas Strip. Lo & Lou talk with Chef Alex Pitts about the main star of Bazaar Meat by Jose Andres: MEAT. Chef Alex offers many helpful tips to young chefs and new managers. He explains the importance of becoming an expert at one specialty and why it's essential to consider personalities when putting together a restaurant team. It's an entertaining conversation with one of the coolest nerdy chefs we know.
Find out more at https://2-sharp-chefs--a-microphone.pinecast.co
This podcast is powered by Pinecast.