S1E3 - PRIDE on The Line - Chef Susan Feniger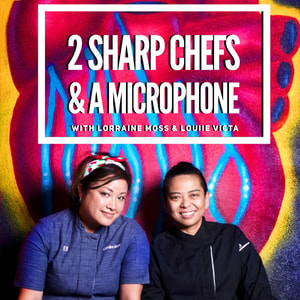 OUT in The Restaurant Industry
In honor of Pride Month, Lorraine and Louiie travel to Border Grill Downtown Los Angeles to talk with OG Chef Susan Feniger. The Julia Child Award Winner tells them about the exciting new culinary program that pairs teens with seniors at the Los Angeles LGBT Center. Lorraine & Louiie share how they were inspired by the Too Hot Tamales TV show growing up, and Susan explains how she found out about being parodied on SNL's "Schweddy Balls" skit. Learn from the best of the best in the restaurant industry.
Find out more at https://2-sharp-chefs--a-microphone.pinecast.co
This podcast is powered by Pinecast.