S2E5 - Delivering With Dignity - Punam Mathur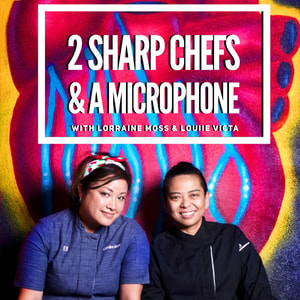 Leading the fight to feed the vulnerable in Las Vegas
Punam Mathur is the co-founder of "Delivering With Dignity" - a nonprofit that has fed tens of thousands of people in need. The organization partners with local small business restaurants to help keep hospitality workers cooking, serving, and earning a paycheck during the COVID-19 pandemic.
Punam is also a speaker, trainer, and "diversity diva." The powerful woman chats with Chefs Lorraine Moss and Louiie Victa about being an effective leader, hiring a diverse kitchen staff, and using one's unique gifts for the greater good. If you're looking for motivation, a positive outlook, and/or advice from a proven leader, this is the podcast for you.
Find out more at https://2-sharp-chefs--a-microphone.pinecast.co
This podcast is powered by Pinecast.