S1E23 - Saluting Veterans in the Kitchen - Chef Sandra Palomo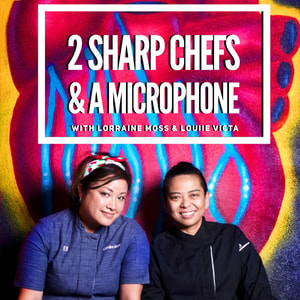 On Veterans Day, we take a closer look at the life on one chef veteran
Lo & Lou talk with U.S. Army Veteran, Sandra Palomo, who continues to demonstrate discipline and sacrifice in the professional kitchen. The Four Seasons Sous Chef shares how she's coped under pressure and in tragedy. Hear how she's grown from the challenges. 2 Sharp Chefs is proud to honor Chef Sandra and all those who've sacrificed to protect our country on this Veterans Day and everyday.
Find out more at https://2-sharp-chefs--a-microphone.pinecast.co
This podcast is powered by Pinecast.