S1E26 - Family Meal with "Mama" - Crystina Nguyen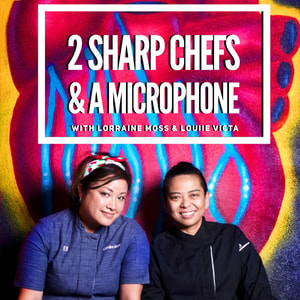 She's known throughout the Las Vegas culinary community as "Mama". Crystina Nguyen, General Manager of the popular "District One", dazzles with her famous family meals. In a very lively restaurant setting (in the middle of a rainstorm), Lo & Lou chat with Mama about her family meal philosophy, why it makes her emotional, and how cooking for your employees can help the restaurant business in general. Crystina is the only guest we've talked with who says "heart" is the most important tool in her day to day activities. We're so happy to meet Mama. You will be happy, too.
Find out more at https://2-sharp-chefs--a-microphone.pinecast.co
This podcast is powered by Pinecast.