S2E4 - Simply Pure Vegan - Chef Stacey Dougan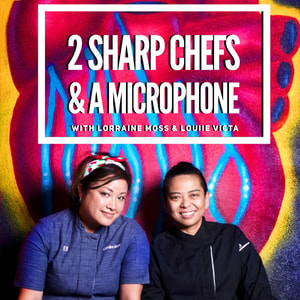 The Las Vegas plant based chef sees something beautiful emerging from BLM
Chef Stacey Dougan's plant-based cooking career has taken a lot of twists and turns over the decades. She started in the music business in Atlanta, then invested in a RAW, vegan restaurant before she moved to Las Vegas and opened her own little spot, Simply Pure in Downtown Container Park. It wasn't until Chef Stacey lost almost everything that her vegetable haven really took off. The single mom tells Chefs Lorraine Moss and Louiie Victa that she had already gotten an eviction notice when the Clintons entered her life. Yes, as in President Bill Clinton and Secretary of State Hillary Clinton. Chef Stacey says one visit changed everything. Hear why she's outspoken about the Black Lives Matter Movement and why she thinks something beautiful will emerge from all the pain. And for Chef "Show and Tell" - she's sharing a tool Louiie thinks we will never see on the show again.
Find out more at https://2-sharp-chefs--a-microphone.pinecast.co
This podcast is powered by Pinecast.