S1E14 - World Central Kitchen: Volunteering in Puerto Rico - Chef Michael Rolon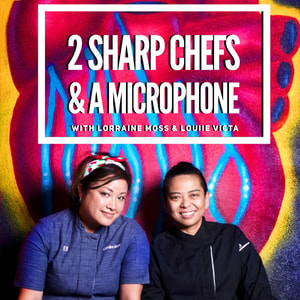 A young chef travels back to his hometown to help feed an island.
In the wake of the devastation in the Bahamas, Chefs Lorraine Moss & Louiie Victa talk with Sous Chef, Mike Rolon of Bazaar Meat, about volunteering with the most effective #ChefReliefTeam in the world. Mike flew to his hometown to help #ChefsForPuertoRico after Hurricane Maria. He tells us what life was like on the ground cooking paella for thousands, how he got through the long, tiring days, and what he learned as he watched Chef Jose Andres work his magic. Please help the cause and donate at WCK.org
Find out more at https://2-sharp-chefs--a-microphone.pinecast.co
This podcast is powered by Pinecast.