S1E43 - Black Sheep, Rebel Heart - Chef Jamie Tran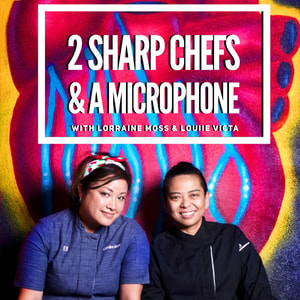 Young Las Vegas restaurant owner defies the odds, cooks what she wants, and silences the naysayers.
Chef Jamie Tran could have succeeded in a lot of other careers, but cooking was always in her blood. Lorraine Moss & Louiie Victa talk with the young chef owner about her quick trajectory from dishwasher to cook to sous chef to majority restaurant owner. Hear how she used her family status as "black sheep" to motivate her climb to success. Find out how she's been able to roll with the same kitchen crew from the beginning until now and why she's always bolstering the underdog even in her own small business.
Find out more at https://2-sharp-chefs--a-microphone.pinecast.co
This podcast is powered by Pinecast.