S1E51 - Upgrade Your Grill Game - Chef Khai Vu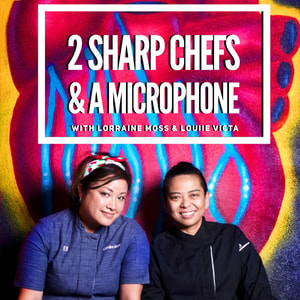 Celebrated Las Vegas chef of Mordeo & District One offers tips for an outstanding barbecue in this Memorial Day Special
How great is your grill game? Just in time for Memorial Day, it's an awesome time to barbecue like the BEST. Learn the secrets behind Chef Khai Vu's stellar steaks. The District One & Mordeo chef talks about how he magnifies the flavor of any meat. He tells Chefs Lorraine Moss & Louiie Victa the key to every great dish; it's not necessarily the skills of the cook. Khai also explains why even as a world traveler, he doesn't miss his jet-set life as much as you might think. Plus - for our segment "Chef Show & Tell" - he brings a special grill you probably don't see in many American homes.
Find out more at https://2-sharp-chefs--a-microphone.pinecast.co
This podcast is powered by Pinecast.